Kathrine Gregory, Founder and Director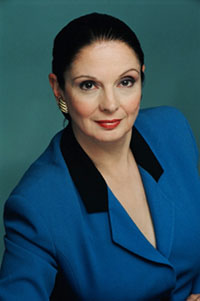 Food industry veteran Gregory conceived of Mi Kitchen es su Kitchen® in 1996 as a concept for creating a time-share rental facility available to up-and-coming foodpreneurs. Mi Kitchen's clients are not-for-profits who have an existing kitchen space or are interested in building a space to transform it into a business incubator, generating economic prosperity for the community and rental revenue for the host organization. Each kitchen incubator provides a nurturing facility to encourage start-up food business clients.
The training that Mi Kitchen provides to incubator staff is extensive, ranging from client related issues (food safety, licensing, and legal issues) to daily managerial and operational protocol, enabling the incubator to achieve self-sustainability as quickly as possible. The first incubator was established in Brooklyn and the concept is being developed for a nationwide rollout.
BACKGROUND
Consulting with start-up food manufacturers led to her identifying the lack of available approved production kitchens as one of their major impediments to growth. Her concept of a time-share kitchen helps both the start-up business and the community itself. The incubator became the solution to this stumbling block.
Gregory entered the food industry in 1976, gaining experience and expertise in catering and restaurant/hotel management. In 1989, she became a consultant for independently run restaurants and the not-for-profit community, where she provided expertise in one-on-one sessions with the owners and created customized operational manuals. Some not-for-profits she assisted are One City Cafe/Food & Hunger Hotline and Roundtable for Women In Foodservice. Gregory organized fundraising galas for One City Cafe, and tripled the membership and networking system of the Roundtable For Women In Foodservice. She owned two restaurants: The Argenteuil, which served American-French cuisine, and The Grill, a bistro that was later revamped to Peccavi, which New York Magazine called "a haven for health-conscious gourmets."
SPECIAL RECOGNITIONS
Gregory is the recipient of the following awards:
Goldman Sachs 10,000 Small Business Certificate of Entrepreneurship- 2015
Neighborhood Achievement Award, Workforce Innovation for Queens EDC Food Incubator- 2011
OPEN: The Small Business NetworkSM from American Express Signature Award - finalist - Fourth out of 150 entries - 2005
Stevie Award for Women Entrepreneurs - Finalist-2004
National Association of Women Business Owners - NYC's Member of the Year Award - 2003
National Association of Women Business Owners - President's Award – 2002
Working Women's Entrepreneurial Excellence Awards -2001
New York Women's Agenda - Star of the Future - 2000
The Roundtable for Women in Foodservice - National Pacesetter Award - 2000
Lucent Technologies/Working Woman Magazine - Business For the Future Award - 1998
Bartender Magazine - Woman of the Year - 1993
Gregory's involvement in various organizations includes:
Natural Gourmet Cookery School/Institute of Food and Healing - Current Advisory Board Member 2010 - current
Institute for Food Safety at Cornell University Board Member- 2017- Current
NY Small Scale Food Processors Association Current President- 2016-2018
NY Small Scale Food Processors Association Board Member – 2012-2015
NY Industrial Retention Network Food I.E. (Industry Expert) Advisory Board - Current Member
Women Chefs and Restaurant Local Network Organizer – 2010-2012
Long Island City Business Development Corporation - 2010
New York Women's Agenda– Secretary- 2008-2010
New York Women's Agenda Economic Development Committee Member- 2007-2008
ITAC NYC Food Manufacturers Toolkit- 2007
New York State Division for Women - Advisory Council Member 2002-2006
The Roundtable of Food Professionals-NYC Inc. (formerly The Roundtable for Women in Foodservice) - National President (1993), Chapter President (1990-1992, 1998)
National Association Of Women Business Owners - Chair of the NYC Directory and the Signature Awards (2001-2003).
Women On Women - Board Member - 1992
The James Beard Association - 1996-2000
Gregory lectures on subjects ranging from restaurant management and food trends to the potential in the food industry and public relations. She has spoken in the following venues:
New York University's Department of Nutrition and Food Studies
Johnson & Wales in Miami
International Restaurant & Foodservice Show of New York sponsored by the New York State Restaurant Association
Natural Gourmet
NY Small Scale Food Processors Association
Northeast Organic Farmers' Association Annual Conference
Cornell Cooperative Extension-Ballston Spa, NY
ONGOING
Kathrine Gregory is currently the managing consultant at the Entrepreneur Space Incubator in Long Island City. She uses this incubator as her testing ground for many of the new concepts she knows will be important for the kitchen incubators of the future. She refines these concepts at this incubator which has been established for twelve years, and then disseminates them to her ongoing clients.